About Quintax Machining Centers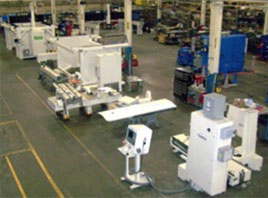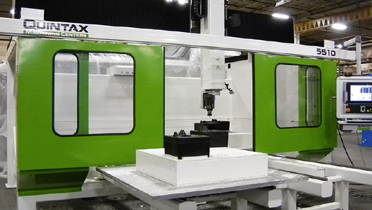 The Quintax Machining Center Product line had been a mainstay of Ferry Industries' worldwide product offerings to the rotational molding, thermoforming, model and pattern and aerospace industries since 1998 when Ferry Industries purchased the assets of Canton Industrial Systems (CIS) located in East Canton, Ohio. CIS had been an early pioneer in the 3 and 5 axis router market, supplying machines for plastic trimming to aluminum milling. In 2001 Quintax found itself requiring additional manufacturing space so a logical move was to incorporate the Quintax manufacturing operations into Ferry Industries modern manufacturing facility in Stow, Ohio.
Quintax's consolidated manufacturing, engineering and sales team manufacture a full line of CNC machining centers for non-ferrous applications, employing comprehensive engineering and design practices utilizing finite element analysis, structural testing, 3D modeling, repetitive motion and system reliability tests. Quintax offers a superior product to a broad range of industries worldwide.
With "high performance" as our standard, Quintax Machining Centers customers benefit from decreased machine cycle time and more efficient operator utilization. Reduced scrap, ease of use, an MTBF envied by the industry and Ferry Industries superior customer service.
Quintax listens to its existing and future customers, introducing new designs and product refinements based on their feedback.
As a Ferry Industries product, our customers can be assured of a high quality product that exceeds their expectations every time. Ferry Industries--When Performance Counts.
Quintax is a product line of Ferry Industries, Inc., which also manufactures the RotoSpeed rotational molding machines and Femco precision bandsaws for cutting rigid and flexible foam, composites and honeycomb.