Products & Solutions
Ferry Industries, Inc., manufactures RotoSpeed rotational molding machines, Quintax machining centers, and Femco precision bandsaws for industries worldwide. In addition to our standard models, we also offer custom-designed machines to match your needs with the performance and support your requirements to succeed in your market.
Designed To Perform, Built To Last
Every business is different. That's why Ferry equipment can be custom built according to your specifications when standard models might not suit your requirements. Whatever your production environment demands, we'll build a machine that meets them head-on. Sometimes, we might recommend a different solution or machine configuration to better match your needs. That's because we understand our industry. With the Ferry design and engineering team at the helm, your machine will be just what you need to get the job done right the first time.
We're Here To Help
If you have any questions about our product lines or solutions, or just need some guidance on where or how to start, please contact us.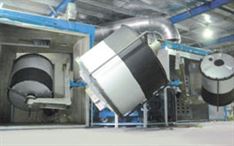 RotoSpeed Rotational Molding Machines
RotoSpeed machines lead the global rotational molding industry in reliability, uptime, speed, and production capability. RotoSpeed machines are available in multiple model sizes, types, and floor plans, with an increasing number of arms, swings, and weight capacities. Machines are controlled using our RotoCure System Manager, which continuously manages the rotational molding machine.
Learn more about RotoSpeed Rotational Molding Machines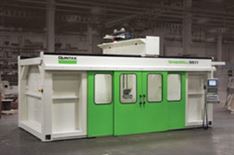 Quintax Machining Centers
Quintax machining centers consists of fast, accurate, and dependable 3- and 5-axis industrial computer numerical control (CNC) router systems for polymers, composites, non-ferrous metals and wood. Quintax machines support a broad array of computer-aided manufacturing (CAM) and computer-aided design (CAD) software, as well as a variety of accessories and support equipment.
Learn more about Quintax Machining Centers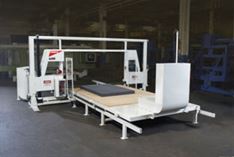 Femco Precision Bandsaws
Our Femco product line includes precision bandsaws used for cutting Nomex, Kevlar and aluminum honeycomb, balsa wood, rigid foam, and flexible foam — in both vertical and horizontal arrangements. Provided as manual, semi-automated, or fully automated machines, Femco bandsaws are engineered for consistent close-tolerance performance and longevity — all backed by unmatched cutting accuracy and value.
Learn more about Femco Precision Bandsaws