Contact Us
Connect with Team Viewer
Download the latest version of Team Viewer and we can assist you sooner.
Click Here to Download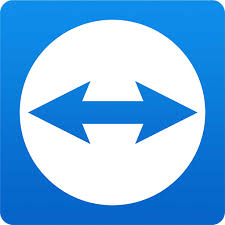 Put a RotoSpeed rotational molding machine to work for your organization today. Contact us using the information below. We'll be happy to answer any questions and help you find the right RotoSpeed solution for your needs.
If you need assistance with your machine's computer software, please download the latest version of Team Viewer at the button to the right of this message if you don't already have a copy.

Adam Covington, President
Phone: +1-330-920-9200 ext. 144
Fax: +1-330-920-4200
Ann Rowland
, International Sales Manager
Phone: +1-330-920-9200 ext. 135
Fax: +1-330-920-4200
Phil Taylor, Vice President of Operations
Courtney Mahan, Chief Financial Officer
Phone: +1-330-920-9200 ext. 143
Fax:+1-330-920-4200
Ryan Hearty, Spare Parts Sales
Phone: +1-330-920-9200 ext. 114
Fax: +1-330-920-4200
Rich Warren, Service Manager
Phone: +1-330-920-9200 ext. 121
Fax: +1-330-920-4200
Brazil

Celedónio de Sousa Santos
STRATEGOS CONSULTORIA E REPRESENTAÇÕES LTDA.
Rua Cara

ç

a, 664/900 - Serra

30220-260 Belo Horizonte – MG
Brazil
PHO:
+55 31 3564-5349
MOB:
+55 31 9954-8242
Email:
csantos@ferryindustries.com
Japan

Minoru Nishida

MURAKAMI AMERICA, INC. for MURAKAMI JITSUGYO, INC.

1308 Border Ave.

Torrance, CA 90501

USA
PHO:
+1.310.782.7900

FAX:
+1.310.782.9800
Email:
China

Kent Cai
BEIJING GREAT HARVEST UNITED SCIENCE & TECHNOLOGY CO. LTD.
Room 1804 - No. 2 Building
No. 13 Jia Bei Yuan Road
Chaoyang District - Beijing
China
PHO:
+86 10 6482 7027
FAX:
+86 10 6482 7029
MOB:
+86 1 35 1106 4882
Email: