InfraRed Thermometry System Control
InfraRed Thermometry (IRT) is the first self-adjusting control system for RotoSpeed rotational molding machines. By continuously monitoring the surface temperature of the mold, IRT senses anomalies in the molding cycles that can cause scrap parts and automatically adjust oven or cool times to ensure optimum results — removing your dependence on the operator and creating a machine that is adaptive to ambient conditions.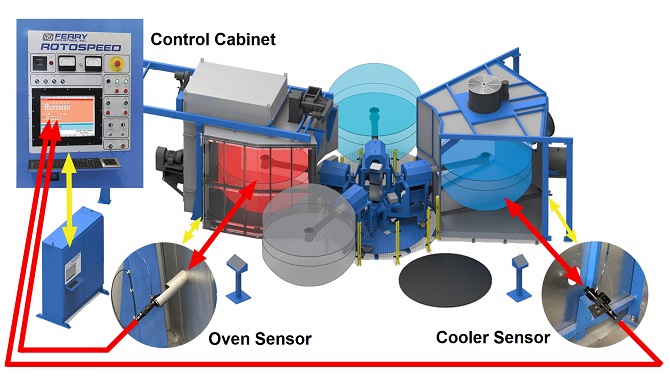 Record of IRT cycles showing the temperature differences of molds upon entering the cooling chamber and the temperature at the time of departing the cooling chamber.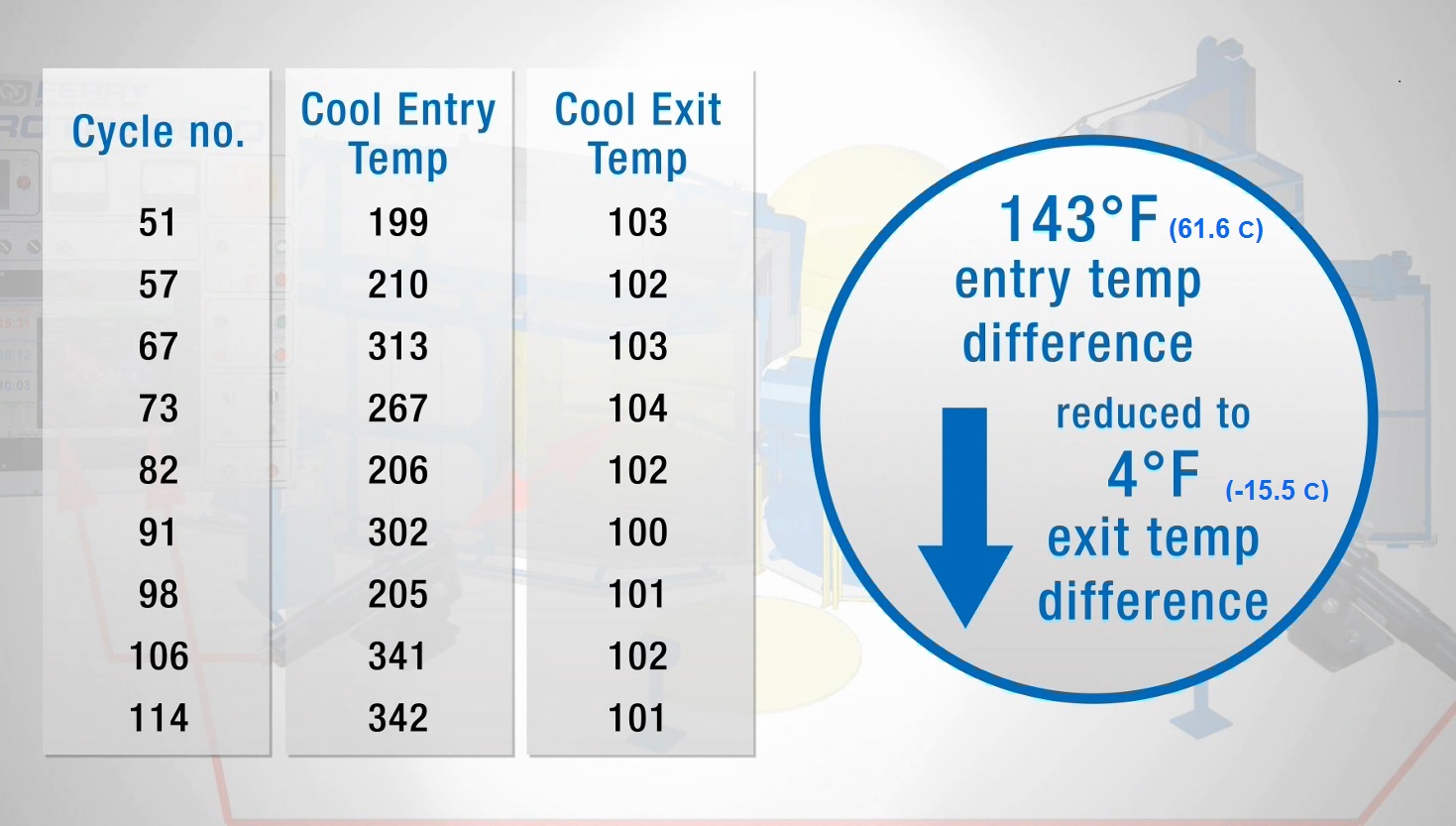 Benefits of Ferry's IRT
Automatic recovery from operator induced delays or errors in shot weight.
Compensates for changes in ambient temperature or mold changes.
Consistent part dimensions and properties - quality pars, less scrap or marginal parts.
Optimizes machine, material properties, and energy usage = Higher Profits.

---